Interactive diagrams for better sales through in-depth part understanding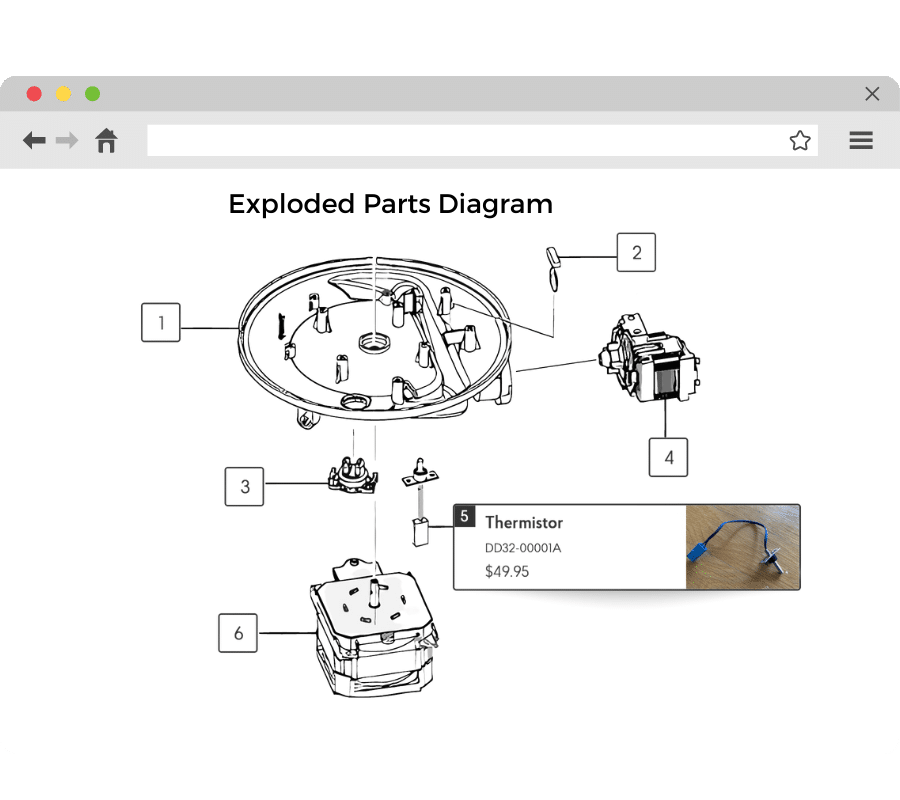 Client's Background and Requirements
Encompass endeavored to be the largest supplier of replacement parts and accessories for big and small appliances, home electronics, and the like. They were successful in that feat, and now provide access to over 8 million parts from over 200 manufacturers.
But not everyone totally understands electronics, and Encompass needed to ensure that everyone who landed on their web page was able to get what they need. For that, they needed a simple, surefire way of ensuring each customer understood what their machine needed, and knew exactly what was to be purchased to repair it.
Solution
We populated and managed the client's e-commerce website with detailed data for millions of parts, hosted externally to keep the website functioning smoothly. Users of Encompass are provided with service manuals and interactive exploded diagrams accompanied with part lists that allow them to understand exactly which repair part they need for their repair. By clicking on the desired part, customers can check its availability and proceed to place an order immediately.
Key Takeaway
resourcex.io can help curate and visualize data in a manner that makes it easier for the potential customer to understand what they are looking for, allowing them to make a purchase within seconds. Leading to better sales.