Dedicated Data Analysts help Centriq meet clients' data needs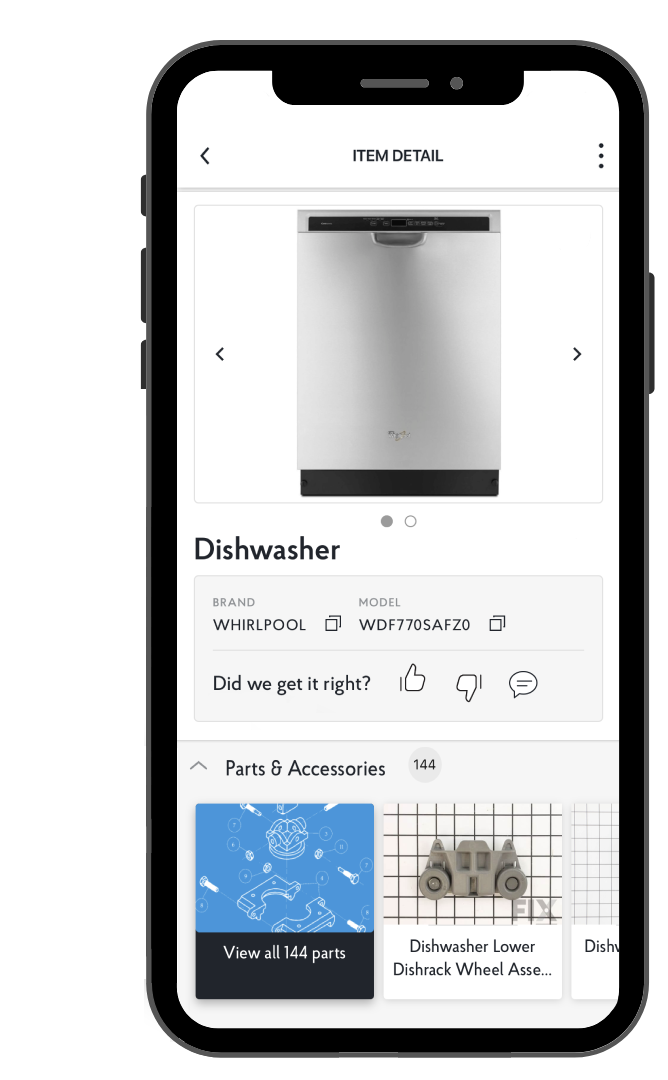 Challenge/ Client Requirements
Users of Centriq are mainly homeowners, and they have a million questions about the various appliances that are currently in use in their homes. Centriq was made with the vision to make the average homeowner's life easier by giving them all relevant information, in one app, about whatever items they use in the house. For that, Centriq needs constantly updated data on anything with a model number.
Solution
We assessed that we needed to hire and train a team of individuals dedicated to ensuring Centriq's constant data needs were met. So this is what we did. We ensured every model number processed into the Centriq database is provided with all information like parts and accessories, manuals and guides, product images, part lists, appliance age, and how-to videos.
This allows the homeowner users of Centriq to not rifle through junk drawers to find instructions for every tiny problem, nor do they have to comb through all of the Internet to find the right answers.
Key Takeaway
resourcex.io can help curate thorough and accurate data for thousands of model numbers through a well-managed, remote team at a fraction of what a similar in-house team would cost.